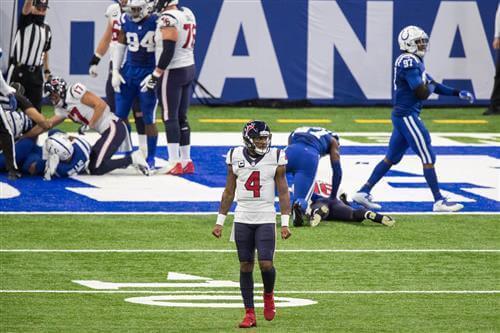 According to Jeremy Fowler and Dan Graziano, "it doesn't sound likely" that the Texans will end up trading QB Deshaun Watson before the Nov. 2 trade deadline, but that does not mean he isn't trying to get them to do it anyway.
NFL Insider Dan Graziano stated on ESPN radio that the disgruntled QB has been making the franchise uncomfortable and trying to force their hand in trading him by showing up to the training facility.
One could say that him forcing and making people uncomfortable is the reason he has so many lawsuits against him. Watson has not played a down for the Texans this season. He requested a trade early in the offseason before 22 women filed civil lawsuits against him alleging sexual assault and misconduct.