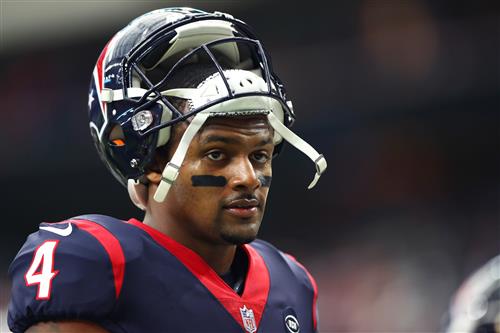 Deshaun Watson and the Houston Texans remain in a stalemate over the star quarterback's trade demand, with no end seemingly in sight for this feud. While Houston refuses to cave right now, even amid their franchise player's threats, a blockbuster deal could come with little notice.
The 25-year-old is increasingly frustrated with the organization. First, the franchise gave away star receiver and close friend DeAndre Hopkins and didn't inform the quarterback until the news broke on Twitter. Then, owner Cal McNair reportedly backed out on his promise to give Watson input in prospective candidates for head coach and general manager.
A toxic situation has seemingly gotten worse as each week passes. Watson asked for a trade in January, but new general manager Nick Caserio is refusing to move him and won't even respond to calls from other teams. While both sides continue to play hardball, there might be a new development on the trade front.