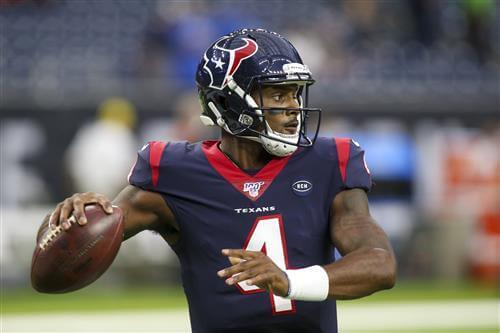 While the Miami Dolphins have been the overwhelming focus of trade rumors for Deshaun Watson, it appears the Carolina Panthers are another potential strong suitor.
Jeremy Fowler of ESPN made an appearance Monday on SportsCenter and said Carolina's loss to the New York Giants on Sunday may have created a bidding war:
"With Carolina, things have changed after that ugly loss to the New York Giants. I've checked with multiple sources who acknowledge that things could heat up for Watson, largely because they need a franchise quarterback, and right now, the feeling is they might not have one. Now, Carolina was heavily involved in Watson's sweepstakes back in February-March time before the sexual assault allegations. I was told they were willing to outbid just about anybody at that time, so that's important to keep in mind. Now Miami, their talks could intensify because the feeling around the league is they didn't want to bid against themselves originally. But now, if Carolina or other teams are involved, they might not have to. Sitting at 1-6, though, [it's] still unclear how far they want to go to the finish line here. But I was told directly from a source, Deshaun Watson is willing to consider multiple options here. It is not 'Miami or bust' as has been sort of the perception league-wide. Multiple teams are going to be interested, and he's going to take all that into account."
The Panthers dropped their fourth straight game in a 25-3 loss to the Giants, with quarterback Sam Darnold being benched in the second half. Darnold has thrown seven interceptions over the course of the losing streak.