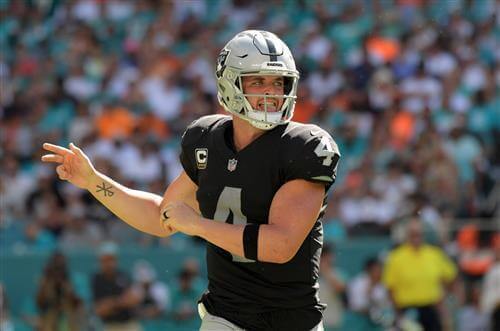 With the gut-wrenching reality that legendary quarterback Tom Brady will wear another uniform in 2020, there's only one player that the New England Patriots should trade for.
Acquiring Derek Carr could be the perfect move.
Here's why.
hasn't been the same quarterback since his injury during Week 1 of the 2017 season. His 2017 season was bad and 2018 wasn't anything special, either.
2019 looked really solid, though. People still have this perception that Carr is average and thus, they write him off. However, he has a lot of talent and did a lot with a little for the Las Vegas Raiders.
Let's look at the 2019 seasons of Carr and Brady.
First, we'll look at Brady.
He threw for 4,057 yards and 24 touchdowns (eight interceptions) on a 60.8 completion percentage. The argument that he didn't have a good supporting cast is definitely valid. Julian Edelman was there, but outside of that, there wasn't much.