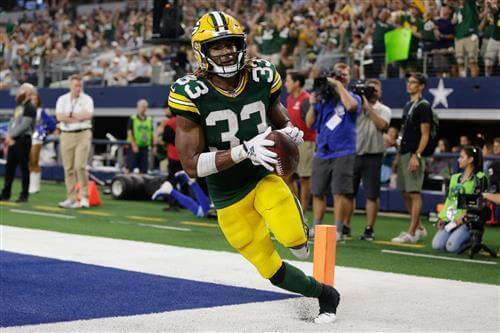 NFL free agency always seems to feature a few surprises.
A year ago, it was easy to see a rebuilder like the Miami Dolphins spending big on a cornerback like Byron Jones. But not many expected the normally frugal Cincinnati Bengals to make D.J. Reader the highest-paid nose tackle in football.
Free agency figures to offer unexpected turns once again this offseason. While some of the market's top players, such as Dallas Cowboys quarterback Dak Prescott, will have predictable destinations, the same can't be said for all of the top names.
Some aren't necessarily in danger of receiving franchise tags. They could end up in dark-horse destinations depending on a team's cap room, their fit on the squad and misconceptions about what they and/or their organization wants once the market opens.
Cam Newton, QB
Dark-horse destination: New England Patriots
With Dallas expected to re-sign Prescott and Philip Rivers likely retiring or re-upping with the Indianapolis Colts for a single season, all eyes are on Cam Newton at the quarterback spot.
Newton signed with the Patriots in June and started 15 games in 2020, completing 65.8 percent of his passes with eight touchdowns and 10 interceptions. He added another 592 yards and 12 touchdowns on the ground.
At first glance, Newton seems unlikely to be back in Foxborough. ESPN's Mike Reiss put the odds at "25 percent," and the 31-year-old quarterback has fielded questions about signing as a backup somewhere.
But Newton is arguably the best of the available free-agent passers this offseason, and the Patriots sit 15th in the draft order, well out of range of the top prospects.
Head coach Bill Belichick and Co. might end up liking the idea of bringing back the 2015 league MVP, who has a year of experience in their system—especially if Newton doesn't have a ton of starting opportunities elsewhere.
Allen Robinson, WR
Dark-horse destination: Washington Football Team
Allen Robinson has been a marvel of a player considering the miserable quarterback situations he's faced since he entered the league in 2014.
Take his 2020 season with the Chicago Bears: He caught 67.5 percent of his targets for 1,250 yards and six touchdowns while dealing with the combination of Mitchell Trubisky and Nick Foles under center. Before his days in the Windy City, he played four years in Jacksonville while mostly catching passes from Blake Bortles.
One might think Robinson will want to seek a better quarterback situation. Or at least go to a team like the Miami Dolphins or Los Angeles Chargers, who have up-and-coming passers in Tua Tagovailoa and Justin Herbert, respectively.