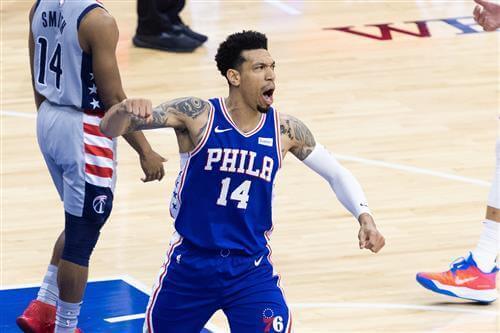 The Milwaukee Bucks won their first NBA championship in 50 years this past summer. They defeated the Phoenix Suns in six games to take home the Larry O'Brien trophy, coming back from a 2-0 deficit.
Heading into the 2021-22 season, the Bucks know that they will have a target on their backs. Everyone will want to knock off the defending champs, so they will receive their opponent's best effort every night.
But, the Bucks will be hungry as well to win again. Giannis Antetoukounmpo has made it clear that he is not satisfied by winning one championship. He will set the tone for his teammates to follow and Milwaukee will be tough to beat again this season.
They are returning a majority of the same roster. P.J. Tucker is the one key player that was lost this offseason, as he signed a free-agent deal with the Miami Heat. Replacing him won't be easy, but the Bucks have some pieces capable of doing it.
Knowing what it takes to win a championship, they know that they can never have enough depth on the wings. Could the team look to land another veteran to help replenish what they lost this offseason?
If that is the course of action they take, the team would look into acquiring veteran sharpshooter Danny Green from the Philadelphia 76ers. What could a deal between the Eastern Conference foes look like?
Let's take a look at this hypothetical deal courtesy of Bleacher Report that lands Danny Green in Milwaukee.
Milwaukee Bucks Receive: G Danny Green
Philadelphia 76ers Receive: G Donte DiVincenzo, G/F Rodney Hood, F Jordan Nwora
Over at Bleacher Report, they made hypothetical last-minute deals to upgrade the starting lineups of each team in the NBA before the regular season kicks off. The Milwaukee Bucks find a trade partner in this scenario in the Philadelphia 76ers.
The Bucks are acquiring the headliner in this deal in veteran wing Danny Green. Green re-signed with the 76ers this offseason, so he cannot be traded away until November 5th.