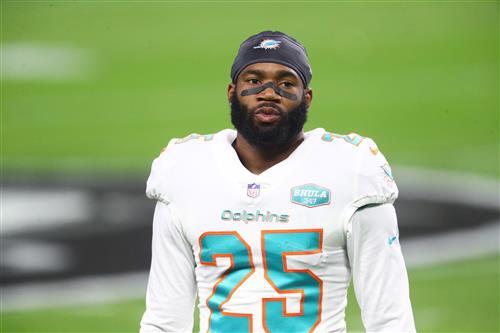 The Dallas Cowboys have focused almost exclusively on improving their defense this offseason, but it remains to be seen if the team could make another big move before the season kicks off. ESPN's Jeremy Fowler reported the Cowboys have been widely linked to making a trade for Dolphins Pro Bowl corner Xavien Howard, but the NFL insider admitted Dallas likely would have already made the move if it was going to happen.
"There was buzz leaguewide that Dallas might make a play for Howard, though that was mostly before the Cowboys went all defense in the draft and picked up three new corners," Fowler noted.
During an interview on the Chris Collinsworth podcast, Cowboys head coach Mike McCarthy was asked if the team could still make a major addition like signing free-agent corner Richard Sherman. McCarthy left the door open for more roster additions before the season but hinted that there is unlikely to be anything significant, specifically at cornerback.
"Well, the one thing we talk about all the time, we're always looking, we're always looking to upgrade and to add," McCarthy responded. "There's no question there, but also the salary cap, what's in front of us, too is something that we're very focused on, too. I think that's why you saw, I mean, the 11 draft picks was by design. To be able to select, you know, we had 10 going in, but to be able to have 11 selections this year was very important just in the big picture and the long-term planning for our roster development. So, we're always looking, but I definitely love the competition that we have on the backend. It'll be fun to see how this all sorts out."