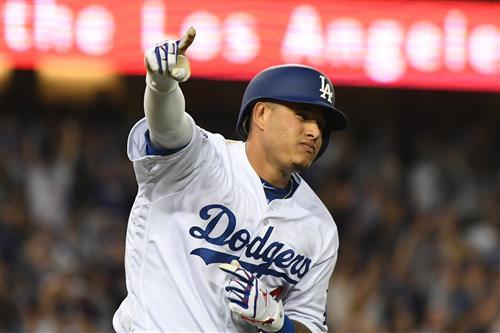 Manny Machado will be employed by a Major League Baseball team in 2019. The question is, how much will his employer pay him?
Entering the offseason, the answer seemed to be "an awful lot." And by almost any measure, it still is.
But in the funhouse-mirror world of MLB salaries—where six figures is the minimum, eight figures is decent and nine figures is measured by degree—Machado may be in for a $175 million "letdown."
That's a silly amount of money for most of us, enough to set up our children and our children's children in perpetuity. For Machado, it would be considerably less than he expected after he and the Los Angeles Dodgers lost Game 5 of the 2018 World Series and he became a free agent.
A contract in excess of $200 million seemed like a given. A deal that eclipsed $300 million felt like a distinct possibility.
Machado is entering his age-26 season and can capably play shortstop or third base. He's made four All-Star teams, won two Gold Gloves and has three top-10 MVP finishes. He hit 37 home runs with 107 RBI and a .905 OPS between the Dodgers and Baltimore Orioles last year.
Along with outfielder and fellow 26-year-old Bryce Harper, who's also languishing unsigned as of this writing, he represented the cream of the free-agent crop.
Then, modern market realities kicked in. Teams held back, snapping up the players willing to sign less expensive, shorter-term pacts while hanging back on massive Machado and Harper payouts. As the spring training countdown clock continues to tick, the two superstars still don't have gigs.