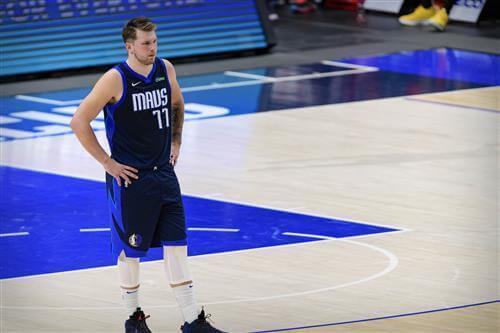 Despite only being only 22-years-old, Luka Doncic is building up quite the resume. He was just named first-team All-NBA for the second time in his first three seasons and almost single-handedly beat the Los Angeles Clippers in the first round of the playoffs. With the young guard eligible for a supermax contract extension this offseason, the Dallas Mavericks aren't likely to lose him anytime soon.
However, things have gotten a lot more interesting in recent days. Tim Cato and Sam Amick of The Athletic dropped a report on Monday that detailed a possible "rift" growing between Dallas and Doncic. It stems from the superstar having issues with team employee Haralabos Voulgaris. Considering this information is brand new to the public, it's hard to know if Doncic is already aiming to get out of Dallas.
If that was the case, he'd be one of the most sought-after players in NBA history. There isn't a single team in the league that wouldn't be vying for his services. Whenever a superstar player is rumored to be disgruntled, the Los Angeles Lakers are the main team that starts getting talked about.
As soon as The Athletic report dropped fans started speculating that he couldn't be headed to Los Angeles in the near future.