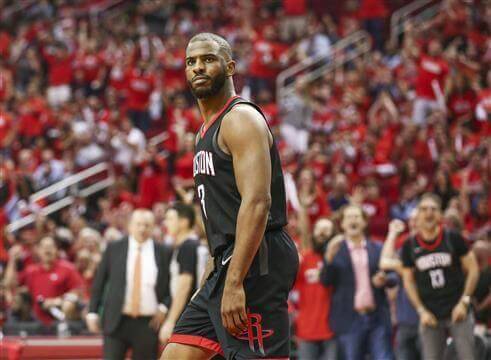 Chris Paul's era with the Houston Rockets ended when he was traded to the Oklahoma City Thunder for All-Star guard Russell Westbrook. However, the consensus around the league is that CP3 could be looking for a buyout from OKC, so he could become a free agent and join a championship contender.
If that, or a trade, happens, there's speculation about him finally ending up with the Los Angeles Lakers.
Now, this is not one of those every-star-player-is-linked-to-the-Lakers scenarios, as Paul was almost traded to the Purple and Gold back in 2011. Unfortunately, it was then vetoed by then-league commissioner David Stern, and CP3 eventually ended up being traded to their co-tenants at Staples Center, the Los Angeles Clippers.
Fast forward to today, and it seems that the idea of Paul heading back to LA is starting to gain steam, but is it really possible for him to end up with the Lakers? Well, several things have to fall into place for that to happen, and it has to begin with the buyout.
This is the toughest part of this situation, as Paul still has three years left in his contract, which will pay him approximately $103 million. The likelihood of OKC paying him that full amount is slim, especially since he hasn't played a single game for the team.
Now, some people have suggested that OKC could agree to buyout CP3 for $60 million; that is still huge, but not as painful as giving him the entire $103 million he's owed. Now, let's say this happened, is CP3 100 percent joining the Lakers?