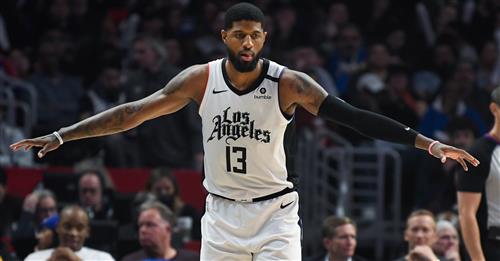 Los Angeles Clippers swingman Kawhi Leonard's star treatment was an open secret by the team last season. It appears that his running mate in Paul George also demanded those privileges but didn't get the same amount of respect that the players gave to Leonard.
According to Jovan Buha of The Athletic, a question that marred George's credibility in the league was the lingering sentiment of, "What have you accomplished in the playoffs?" multiple league sources said.
The Palmdale native has long been a tenured veteran in the league who has already garnered individual success. However, his situation was in high contrast compared to the accomplishments of Leonard who has already snagged a couple of championship rings and Finals MVP honors.