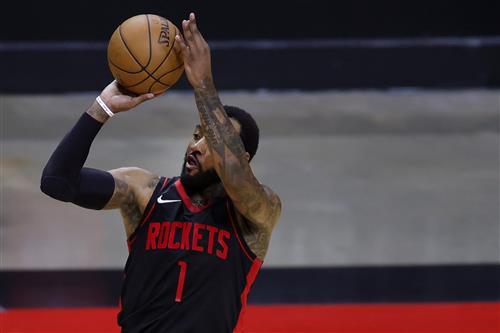 Ever since trading James Harden to the Brooklyn Nets, the Houston Rockets have been down in the trenches. After an underwhelming last season, things haven't changed much for the Rockets in the 2021-22 NBA season. Probably one of the biggest runs for their terrible performances is probably not playing 5-time NBA All-Star John Wall.
Wall was brought to the team in hopes of providing support to Harden. Well, it has been anything but that. With Harden enjoying a good spell with the Nets, most thought that John Wall would get a chance to start and prove his worth to everyone.
Unfortunately, that isn't what happened, and the franchise made it clear that they wanted to offer the former Washington Wizards star a bench role. Wall, on the other hand, wants to start, and rightfully so. He still has that much left in the tank for sure.
Due to the two sides being unable to reach common ground, the 31-year-old is yet to play even a single game this season. This has directly had an adverse effect on the Rockets as they have the worst record in the Western Conference.