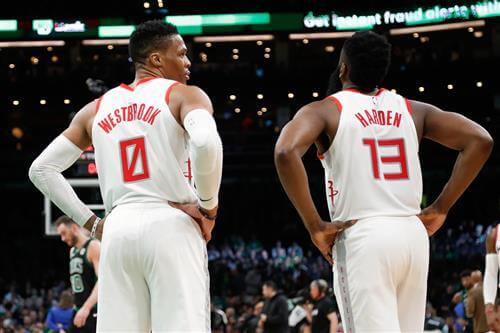 There has been plenty of speculation regarding the future of James Harden and Russell Westbrook. Both All-Stars are still under contract and the Houston Rockets has no rush to move them whatsoever, but it's unsustainable to have your two best players under protest for multiple seasons.
That's why Greg Swartz of Bleacher Report recently put together a list of realistic trades that could go down for both players, claiming that it's unlikely that the Rockets keep one or the other and could be better off by moving both of them.
In this hypothetical scenario, the New York Knicks and Boston Celtics team up to lure both stars in a huge move that would send James Harden and PJ Tucker to the Celtics, Russell Westbrook to the Knicks, and Jaylen Brown, Gordon Hayward, Kevin Knox, Julius Randle, Bobby Portis, 2 first-round picks, and a 2020 first-round pick.