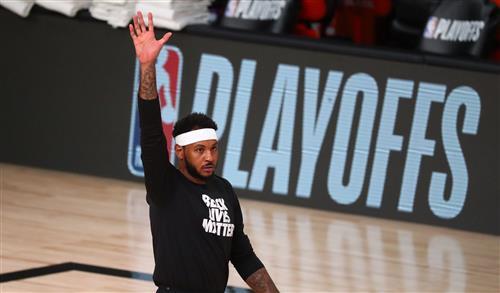 Back in November 2019, the Portland Trail Blazers decided to take a chance on then-free agent Carmelo Anthony and picked him up on a one-year, non-guaranteed deal. A year removed from his last NBA game, the 10-time All-Star moved into the Blazers' rotation as the third scoring option behind Damian Lillard and CJ McCollum.
The Blazers signed Anthony in the wake of Zach Collins' long-term shoulder injury, and then Rodney Hood suffered a torn Achilles in December. Melo got even more responsibility when Trevor Ariza opted out of the NBA restart in Orlando.
Anthony heeded to the adjustments needed from him and emerged as a major contributor during the Blazers' pursuit of the 8-seed. Portland's Cinderella story ended when they faced the eventual NBA champion Los Angeles Lakers in a first-round series, which ended with a 4-1 outcome.