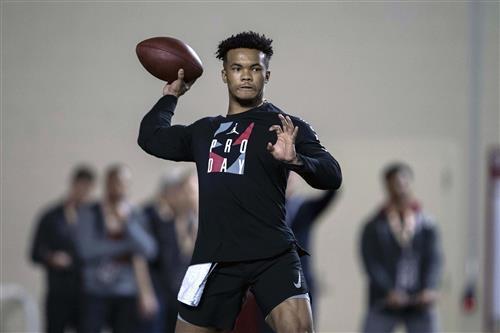 The Arizona Cardinals have been trying to sell everyone on Josh Rosen for the past month amid Kyler Murray rumors. Maybe they have been telling us the truth.
Despite an overwhelming amount of smoke behind the rumor that Murray is as good as a member of the Cardinals already, Pete Prisco of CBS Sports has heard differently. In a video segment, he said that the Cardinals actually will not be drafting Murray with the first overall pick.
Prisco said that the initial push came from Arizona ownership, which is struggling to sell tickets. Obviously, bringing the Heisman Trophy winner on board would drum up interest. However, Prisco said he's heard that the team's brass has pushed back against that, and that the Cardinals will now be going in a different direction.
Of course, if you believe any draft-related rumors at this point, I'd like to introduce you to my cousin who is selling beachfront property in Nebraska at a rate you cannot beat.