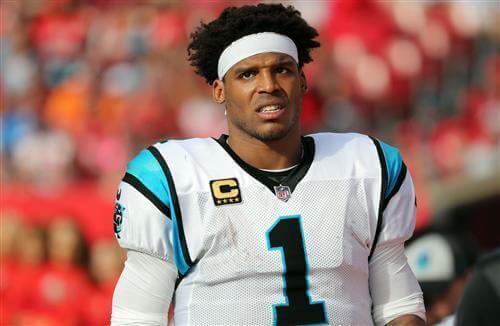 Cam Newton is done for the rest of the season as he was recently placed on injured reserve for a foot injury. And it looks like he's ready to move on from the Carolina Panthers and join a new team in 2020. According to Ian Rapoport of NFL Media, Newton is open to being traded from the Panthers and playing for the Chicago Bears if they are in the market for a quarterback. With Newton being owned $19 million next season, which is not guaranteed, the Panthers could trade Newton and save that money.
"He's due about $19 million in salary next season, none of it is guaranteed. He's a franchise quarterback who is intent on being healthy for March," Rapoport said. That means he's very tradable to a place by the way like Chicago if they're in the market for a quarterback something that from my understanding Cam Newton would in fact welcome if that all worked out."
It was also reported that Newton is considering having surgery on his foot so he can be healthy in March.