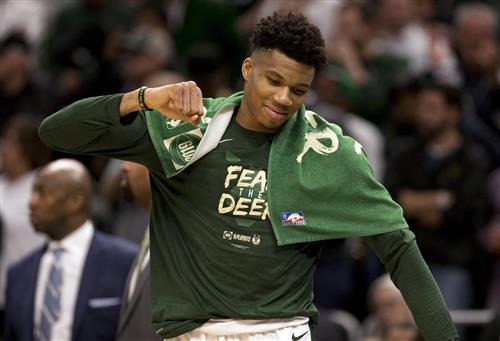 Giannis Antetokounmpo is on record saying that he is not going to demand a trade from the Milwaukee Bucks this offseason after the team was ousted out of the playoffs by the Miami Heat in the second round.
Ramona Shelburne thinks the Milwaukee Bucks could do it anyway, and send him to the Golden State Warriors.
"For two years, we've heard the drumbeat of the Warriors with Giannis," ESPN's Ramona Shelburne said Wednesday on 95.7 The Game's "Damon, Ratto & Kolsky" show. "If he doesn't sign the extension (this offseason), Milwaukee's got a decision to make.
"Can you risk it? Can you play it out with him (next season) and just hope he re-signs with you (after next season), or do you have to look to move him? And which teams would have the best package?