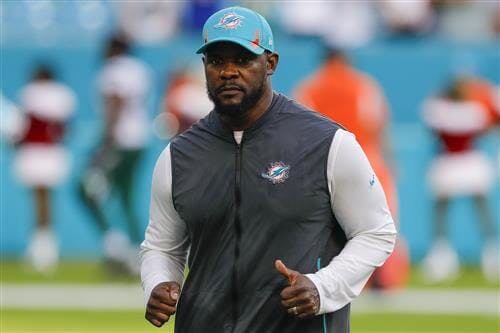 NFL fans were baffled when it was announced that the Dolphins were moving on from coach Brian Flores after he turned them around midseason in 2021.
But with six other head coach opening around the league, the general consensus is that Brian Flores will land on his feet given his positive track record. However, his landing spot might be a bit of a wild card.
According to a report, the main preference of Flores is to take over for the New York Giants.
"Don't sleep on the prospect of Brian Flores to the Giants," NFL insider Jordan Schultz reported.