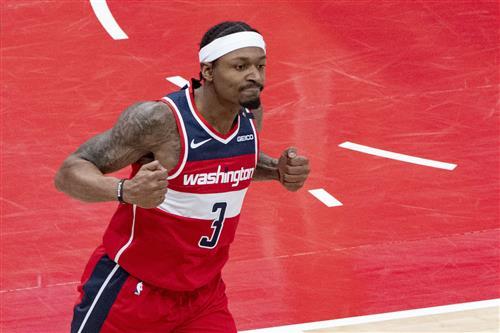 Three-time NBA All-Star Bradley Beal has declined the $36.4 million option on his contract for the 2022-23 season with the Washington Wizards, according to ESPN's Adrian Wojnarowski.
The 10-year veteran is eligible to sign a five-year maximum contract with the Wizards worth close to $250 million or a four-year deal from another team in the $180 million range, both starting at a $43 million salary.
The financial choice seems clear, so long as Washington is willing to pay him his full max. Asked in March if he planned to re-sign with the Wizards, Beal told reporters, "That's fair," and he reiterated that stance to The Washington Post's Ava Wallace last month, even if he is openly enjoying the free-agency recruitment.