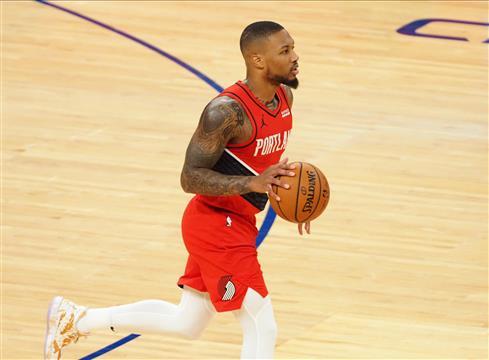 The Portland Trail Blazers have undergone changes this NBA offseason already, firing Terry Stotts as the head coach after nine seasons with the franchise. Portland has since replaced him with Chauncey Billups.
Following the hiring of Billups, the Trail Blazers are poised to make alterations to the roster.
While CJ McCollum is expected to be traded this offseason, some believe that Damian Lillard could force his way out in hopes to find a better situation elsewhere.
Lillard has been the cornerstone for the Trail Blazers for nearly a decade, evolving into one of the premier three-point shooters in the NBA.
If Lillard were to request a trade, teams would be clamoring to get the opportunity to make an offer to Portland for the six-time All-Star.
With Damian Lillard undecided on his future, here's a look at some of the best and worst trade destinations for the former sixth overall pick.
Good Fit: Golden State Warriors
Sometimes players want to play near home, and if that's the case for Damian Lillard, the Golden State Warriors are the closest thing to home for him. Lillard, an Oakland native, would likely welcome the idea of playing for the Warriors.
Getting an opportunity to play for a championship organization that has All-Stars in Stephen Curry, Klay Thompson, and Draymond Green would be something that entices Lillard.
Lillard would fit right in with a team that incentivizes their players to shoot the ball from outside willingly, which is what Lillard excels at.
Could you imagine the number of three-point shots we'd see from Curry, Thompson, and Lillard being on the floor together? While Golden State's defense would leave much to be desired if Lillard were acquired, they would more than make up for it with their vast lineup of shooters.