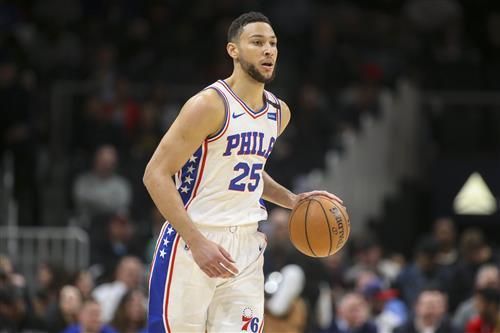 In the first half of today's episode of The Gastroenteritis Blues, Steve and Dan were joined by Bleacher Report's Jake Fischer. The impetus behind Jake's appearance was to expand upon the Sixers-specific angle of his report from Saturday, wherein he wrote that Washington Wizards star guard Bradley Beal was considering requesting a trade out of Washington prior to Thursday's NBA Draft.
In his appearance, Jake sheds a great deal of light on Beal's situation in Washington and how a Ben Simmons-led offer from Philadelphia could appeal to the Wizards' brass. At the end of the interview, as Jake alluded to some reporting on Simmons that he would publish on Sunday afternoon, he shared an exclusive and rather damning nugget about the icy current relationship between the Sixers and their embattled star.
I'm not gonna write this in the story, but I'll tell this to you guys and you guys can do what you want with it. They haven't been able to really even get in touch with Ben since the season ended. Like, there was an intent to have a workout plan or whatever — like in any offseason. That's always kind of been the case, that the Sixers haven't been able to align with a development plan [for Ben] — that's kind of what Yaron Weitzman wrote at Fox Sports in that big story. It just doesn't sound like there's ever been movement to come together on the same page to do that, and it hasn't really worked this summer either. I think that's not something that's an encouraging sign for him being in Philadelphia in the future.
This report, of course, not only feels like a harbinger of sorts for Simmons' future in Philadelphia, but also flies in the face of the messaging from head coach Doc Rivers and President of Basketball Operations Daryl Morey after the Sixers were ousted in the second round of the playoffs.