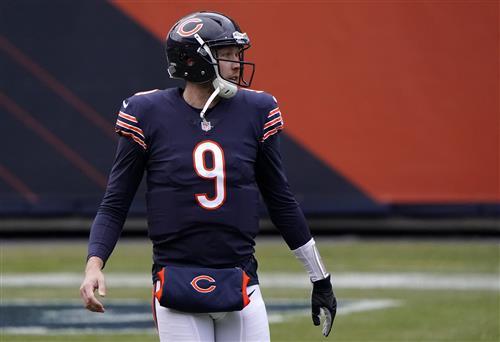 The Bears quarterback carousel took fans on a wild ride in 2020, but Nick Foles and Mitch Trubisky helped put Chicago in a position to land Justin Fields. Unfortunately for the Bears, they might be stuck with a crowded quarterback room this season.
The Bears looked everywhere for a quarterback upgrade this offseason. Failed trade pursuits, namely for Russell Wilson, ultimately forced general manager Ryan Pace to make a desperate move. So, even with Foles already on the roster for $6.6 million, Chicago signed Andy Dalton for $10 million.
Pace still needed a long-term solution at the position, the only way he might have a shot at staying employed through the year. As Fields slipped down the board in the 2021 NFL Draft, Chicago jumped up to No. 11 and grabbed one of the most talented quarterback prospects in recent years.