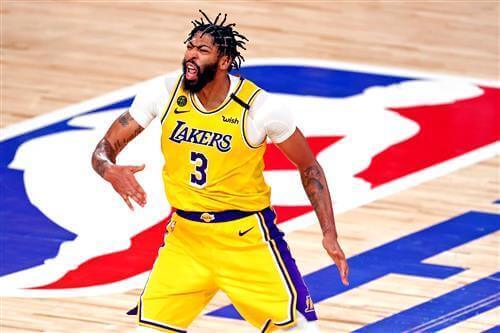 In his first season with the Los Angeles Lakers, Anthony Davis has somehow been even betterthan advertised.
Davis averaged 26.1 points and 9.3 rebounds per game. While neither were career-highs, they are incredible numbers. That is especially true when you take into account the 1.5 steals and 2.3 blocks per game that helped garner Davis the Defensive Player of the Year award.
However, at the end of the year Davis is a free agent. If we're being honest, it is pretty obvious he will be going back to the Lakers.
Los Angeles will want to lock him up long term. Meanwhile, there is no reason to believe Davis will not want to stay after all the personal and team success he enjoyed.
That's no fun to speculate over. It is almost a given at this point. You know what is fun though? Wonder where Davis could go on the absurdly off chance he decides the Lakers are not the franchise for him.
So with that in mind, let's take a look at some scenarios. What are some of the most likely or most exciting/fun franchises for Davis to land if he leaves Los Angeles?