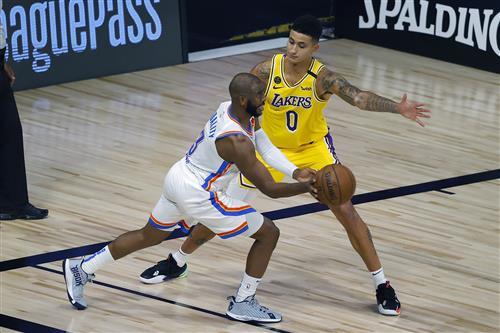 The Los Angeles Lakers are still very much in the hunt to win the NBA title this year but Rob Pelinka should start thinking about how to improve the roster. Anthony Davis and LeBron James have been great all year but they can't do everything. The Lakers don't have too many valuable trade chips so they probably won't be landing a superstar. However, they could land a former superstar turned great role player.
Zach Buckley of Bleacher Report believes the Lakers should send Kyle Kuzma and Avery Bradley to the Detroit Pistons for former MVP Derrick Rose:
This has win-win potential. The Lakers need another playmaker and more off-the-bounce scoring, and the 31-year-old Rose not only turned back the clocks this past season but also was statistically better than ever. That may sound hyperbolic for a former MVP, but he outpaced his award-winning campaign in per-36-minute points (25.1 to 24.1) and assists (7.7 to 7.4) while also posting a better true shooting percentage (55.5 to 55.0).