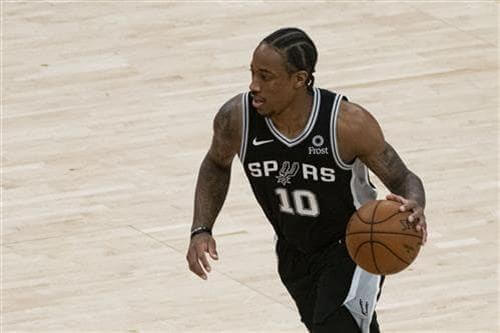 Despite having a disappointing season, the Los Angeles Lakers remain a desirable location for agents. The team is likely to try and land a big name this offseason but they can't just rely on their brand. They don't have a ton of money to spend and any star that comes will have to play third fiddle to LeBron James and Anthony Davis.
That will limit how many players will have a real interest in the Lakers. One player who might be willing to make some sacrifices is DeMar DeRozan. He's from Los Angeles and grew up idolizing Kobe Bryant. He also hasn't won a championship. Perhaps that will all be enough to convince him to take a pay cut and join the Lakers.
However, Dan Favale of Bleacher Report believes that DeRozan is better off elsewhere:
Even if DeRozan can adequately float no-LeBron units, he'd still have to grapple with minimum breathing room in starter-heavy arrangements that, based off how the past two seasons have played out, will include Anthony Davis alongside another big. Unless the Lakers noticeably change up the supporting cast, he should seek out a destination better suited to maximizing his offensive armory.
DeRozan is one of the better shooting guards in the NBA and a really strong scorer. He's averaged 20.1 points a game over his career. Considering the Lakers need scoring help, he'll likely be a player they take a look at. That said, he's not the most seamless with the team.