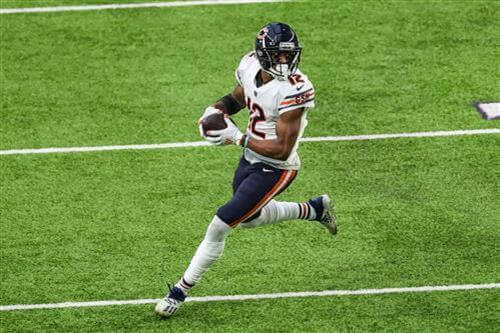 The Giants have the better roster, the Jets have more salary cap space, but neither wide-receiver-needy New York team perfectly checks all boxes for Allen Robinson.
In a deep class of impact free-agent wide receivers, Robinson is the top option after three straight dominant seasons with the Bears. His resume puts him a notch above Kenny Golladay, Chris Godwin, Juju Smith-Shuster, Will Fuller, Corey Davis and others.
But Robinson, 27, is looking to maximize his value – he was coming off an ACL injury the last time he entered free agency – chase a championship and build a lasting legacy.
"I'm still on the hunt to be a Hall-of-Fame receiver," Robinson told GoLongTD.com this week. "That's definitely important to me, as far as being able to play my best this next part — the prime of my career. That's what it's about. It's about being able to play your best, being able to play meaningful games, being able to compete for a Super Bowl."
The Giants and Jets both have more questions than answers at quarterback, which is a turn-off for Robinson after playing the first seven years of his career with Blake Bortles, Mitch Trubisky and others with the Jaguars and Bears. Neither the Jets or Giants have won a playoff game since in the last nine seasons. Coming off a six-win season, the Giants have about $1 million in cap space before making expected cuts. The two-win Jets have about $67 million available.