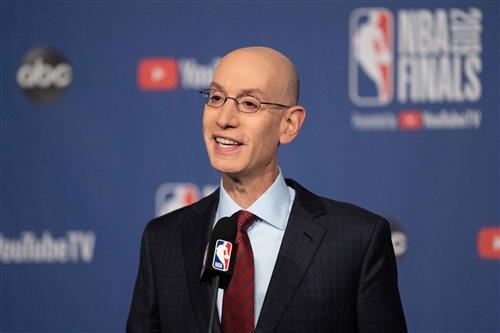 Throughout his time as NBA Commissioner, Adam Silver has built a nearly-infallible reputation both within the league and in public perception. According to ESPN NBA insider Adrian Wojnarowski, that persona will be put to the test over the coming weeks.
Appearing on Golic and Wingo, Wojnarowski discussed some of the tougher decisions Silver faces in the coming weeks as the NBA tries to figure out how/if it can resume its season following the coronavirus shutdown. Silver was praised for his decisive decision to shut the league down after Rudy Gobert tested positive (the NBA was the first major professional sports league in the US to halt play), but he could ruffle some feathers when he announces how the league will resume, so saith Woj.
The NBA is reportedly considering several options for restarting the season. One is only teams in contention would return to action.