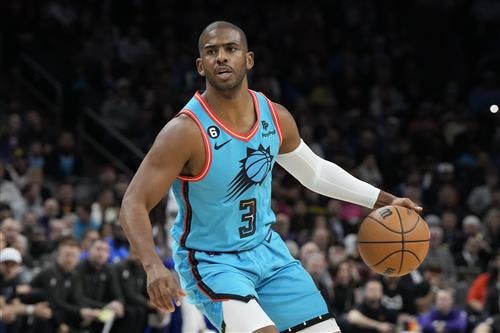 Many teams in the NBA have some tough decisions to make with the trade deadline approaching. Some, like the Phoenix Suns, have an aging star they have to decide whether they want to back, or cash in on. Other teams like the Lakers are open to moving on from someone like Russell Westbrook if they can get a truly influential player in return.
Stars moving before this deadline is a bit unlikely, the market has been inflated massively by the Rudy Gobert trade. But there is every chance that a move could materialize that would see 4 influential point guards move on from their current teams. Eric Pincus of Bleacher Report has suggested a trade that could potentially make a big difference for all the teams involved.
Trade Details

Phoenix Suns receive: D'Angelo Russell

Los Angeles Lakers receive: Chris Paul

Charlotte Hornets receive: Russell Westbrook

Minnesota Timberwolves receive: Terry Rozier
There are a few more caveats to this trade that Pincus mentioned, with the Lakers potentially sending a first-rounder to the Hornets for taking on Russell Westbrook's contract. Jae Crowder could also become part of the deal, especially if the Hornets can be convinced to part with someone like Kelly Oubre Jr. along with Rozier. In any case, there are quite a few merits to this trade.
A trade involving so many big-name players is not common, but this one might just work. Pincus explained how each player would benefit every team briefly.