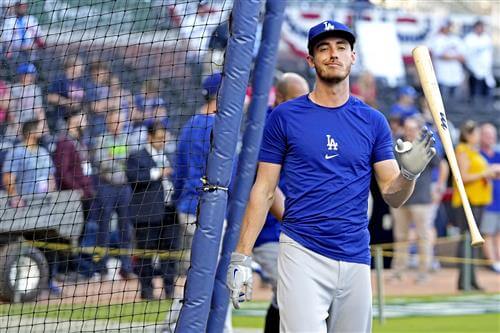 Major League Baseball's non-tender deadline is scheduled for Tuesday at 8 p.m. ET and, with it, some players will become free agents as teams look to avoid their rising arbitration costs.
Notable names hit the open market every year. The 2020 list included Kyle Schwarber, Paul Sewald, and NLCS MVP Eddie Rosario.
Let's take a look at some key players who could find themselves searching for a new club before the current collective bargaining agreement expires. Some names are more bold than others.
Cody Bellinger, Dodgers
Projected salary in arbitration: $16.1 million
The likelihood of Bellinger hitting the open market might be higher if he played for a club more cash-strapped than the Dodgers. However, L.A. has gobs of cash and will almost certainly retain its former MVP, even if that means a hefty one-year price tag for a player who was below replacement level last year.
There's a slight chance the Dodgers cut ties from him. First, Bellinger's shoulder surgery could impact Los Angeles' decision if the team believes it'll potentially cause lingering issues next season. Second, perhaps the Dodgers look into their crystal ball and see that the new CBA includes a salary cap. These are slim chances and likely won't affect its verdict, but L.A. needs to consider these variables with the deadline looming.
Tyler Glasnow, Rays
Projected salary in arbitration: $5.8 million
The Rays are notoriously frugal, and Glasnow is slated to be sidelined for most, if not all, of 2022. That being said, he's still the ace of their staff and was a Cy Young front-runner before suffering his injury last year. If Tampa really wants to save the money owed to the right-hander, it would likely be worth it to retain Glasnow through the non-tender deadline and then trade him.