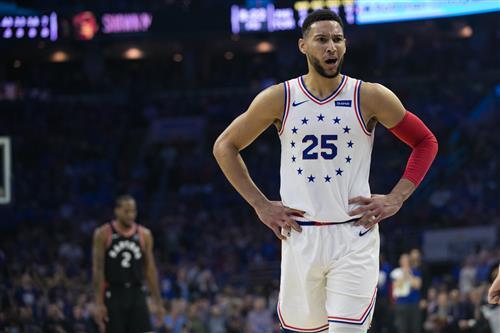 With the trade deadline approaching, much speculation has arisen about the future of Ben Simmons. After a series of back and forth maneuvers between his camp and team President Daryl Morey, it's highly unlikely he will ever play for the franchise again.
Under normal circumstances, Ben would have been traded well before the season began. Instead, the team continues to hold out for a premier package that may never arrive.
In a report by Bleacher Report's Jake Fischer, one offer by the Detroit Pistons was revealed which apparently included lucrative wing player, Jerami Grant. The Sixers refused the package, despite overwhelming belief it's probably the best they'll get.
(via Bleacher Report)
The situation in Philadelphia hasn't changed since July: Daryl Morey's front office has thus far rebuffed any Simmons offer that hasn't included an All-Star-caliber partner for Joel Embiid who's on the Sixers' wish list.