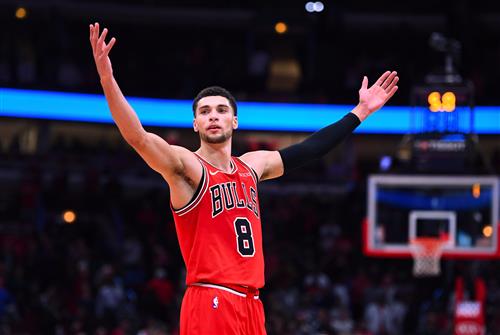 The Chicago Bulls are one of the most intriguing teams in the 2020 NBA Draft, and they might be set to make things even more interesting on Wednesday.
Zach LaVine is reportedly a popular name in trade talks as we move closer to Wednesday night's draft, per Yahoo! Sports' Vincent Goodwill.
The Bulls appear to really like LaVine as he and Coby White shined during the voluntary workouts aka the team bubble last month. Perhaps LaVine has convinced Arturas Karnisovas and Marc Eversley that he is and will be a part of the team's future.