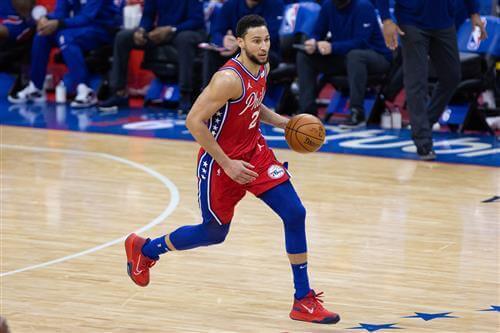 The Philadelphia 76ers are currently figuring out how to best handle the Ben Simmons saga as it continues to march on towards the Feb. 10 trade deadline. It is no secret that the Sixers what a king's ransom for Simmons and they intend to stand firm on that stance.
Philadelphia is known to want a top 25 player in order to pair him up with Joel Embiid and continue their push towards a championship while Embiid is upright. The Sixers would rather wait to move Simmons in the offseason for James Harden, but they have also made some trade offers in order to try and win now while Embiid is playing at an elite level.
Per Shams Charania and Sam Amick of The Athletic, the Sixers have reached out to both the Atlanta Hawks and the Sacramento Kings in terms of getting a Simmons deal done.