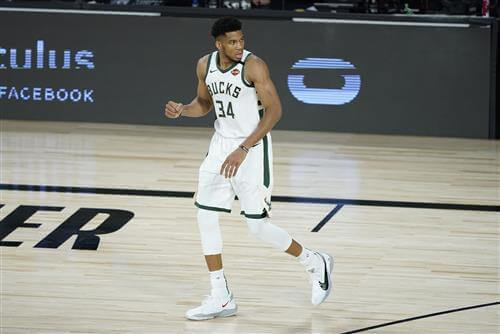 The NBA held its annual draft lottery on Thursday, a tradition that gives organizations and their fans hope for the future as everyone anxiously awaits which team receives the best draft picks.
The Minnesota Timberwolves won the top pick, but the scarier occurrence was the Warriors receiving the No. 2 pick since they'll get Stephen Curry and Klay Thompson back healthy for next season.
Many think Golden State and some other teams could trade their high draft picks for players ready to help them win now. Although no one knows what teams will do leading up to and on draft night, here are a few blockbuster trades that could happen if teams at the top of the 2020 draft decided to deal their pick.
Minnesota Timberwolves – Bradley Beal
The Timberwolves have plenty of options to maximize their 2020 No. 1 overall pick. Prospects like Anthony Edwards, James Wiseman and LaMelo Ball are enticing players to select, but the best option for Minnesota's future may be to deal the pick for a star capable of helping the team win sooner than later.
The best player the franchise could realistically acquire is Bradley Beal. Beal doesn't appear ready to leave Washington just yet, but the Wizards don't have a clear direction as an organization and no one knows what to expect from John Wall as he returns next season from a torn Achilles tendon. For the right price, Washington could be convinced to deal Beal and stockpile assets to hopefully build a contender in the future.
Minnesota has lots of attractive assets to trade in addition to the No. 1 pick. Young, up-and-coming players like Jarrett Culver — the sixth overall pick in 2019 — Malik Beasley, Omari Spellman, Naz Reid, Josh Okogie, Juancho Hernangómez and Jake Layman have all shown potential and have team-friendly contracts. The Timberwolves could offer the Wizards a package of the No. 1 pick, any combination of the aforementioned players and even their second first-round pick in 2020 if needed.
Beal's asking price is hefty, but he alongside Karl-Anthony Towns and D'Angelo Russell would form one of the most offensively-skilled big-threes in the league. Minnesota shouldn't waste any time with Towns and Russell signed for the next three seasons and seemingly happy for the time being.
The defense for this big-three is another story, though, yet it would make the team exciting and worth watching if nothing else.
Minnesota Timberwolves – Devin Booker
Like Beal, Booker is another elite wing the Timberwolves could realistically acquire with a trade package consisting of most of the previously mentioned assets. The main issue is that the Suns went 8-0 in the Orlando bubble and finally showed signs of promise, so Booker may now be willing to remain in Phoenix and give the franchise one more chance to build a winner.
If he still decides he wants to move on, however, Minnesota is a good situation to join. Russell and Towns are stars who are around the same age as Booker, so this big-three could grow together and eventually climb the ranks of the league.
Booker's stock has never been higher because of his stellar performance in the bubble, so it may be more advantageous for the Timberwolves to wait until next season begins to make this trade. The Suns might very well stink again in the 2020-2021 season. Whether Booker publicly states he wants out or not, Phoenix returning to their woeful ways only helps Minnesota's chances of trading for him.