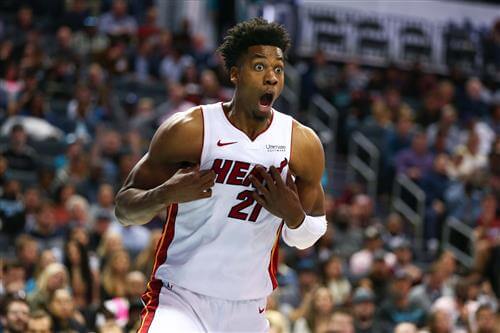 Even with Kawhi Leonard and Boogie Cousins still on the open market, the 2019 NBA offseason has gotten most of the big deals out of the way. With team rosters mostly set, the amount of sneaky good deals that could lead a team to a championship and horrible ones that will handicap them for years to come is almost split right down the middle at 50/50. These six moves stand out as puzzling.
6. The Sixers Extending Ben Simmons
This ranking is contingent upon Simmons once again refusing to develop ANY kind of jump shot. With Embiid and Al Horford down low, Simmons needs to develop some kind of offensive game that isn't related to driving to the hole. At $170 million, Simmons is now too expensive to simply be someone who drives to the hole.
5. Portland Adds Hassan Whiteside
Whiteside is a double-double machine, but does he really fit with Portland's roster right now? While Jusuf Nurkic is still working his way back form injury, the two of them are virtually the same player, and they styles playing together won't mesh with the Damian Lillard-CJ McCollum that guides these Blazers teams. This is a case of Portland playing franchise mode in NBA 2K19 rather than paying attention to team fit.
4. The Suns Giving Up On Josh Jackson
After being hesitant to give up Josh Jackson in a trade for Kyrie Irving when he was still in Cleveland, it took two years for the Phoenix Suns to flip him to Memphis in order to buy out Kyle Korver.