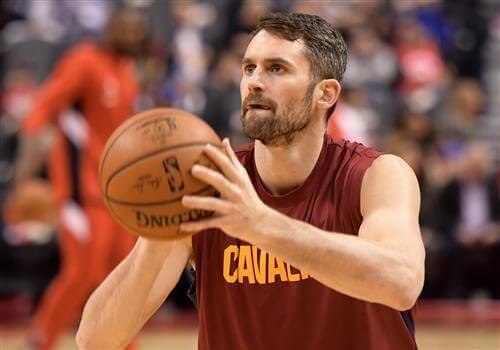 A couple of weeks ago, we finally had our first trade of the 2019-20 NBA season. Jordan Clarkson was traded to the Utah Jazz in exchange for Dante Exum and 2 second-round picks and this trade looks to be a win-win for both sides. Clarkson wasn't in the plans for the Cleveland Cavaliers and they would have let him walk in free agency.
This trade allowed them to get a player in Exum that could turn his career around with a change of scenery as well as added draft capital and the Jazz was able to add a spark plug off the bench in Clarkson. With the trade deadline coming up in a little over the month, we will look at blockbuster trades that we want to see happen this season.
Kevin Love To The Portland Trail Blazers
Cleveland Cavaliers Get: Hassan Whiteside, Anfernee Simmons, First Round Pick
Portland Trail Blazers Get: Kevin Love
The Blazers were a team that many looked at as contenders in the Western Conference. This has not been the case as the Blazers have struggled early on and are currently the 9th seed. They had a poor offseason as they let valuable players in Seth Curry and Al-Farouq Aminu walk in free agency as well as trading away Moe Harkless and Meyers Leonard. The Blazers have also dealt with many injuries to key players in Rodney Hood and Jusuf Nurkic.
The Cavaliers have made it known that they are looking to move Kevin Love and the Trail Blazers would be an ideal fit. On the Blazers, Love would become the 3rd All-Star/Star player that they are looking for and would open up the offense more. Love would be able to play the power forward or the center position on this team and would form a formidable duo alongside Nurkic when he returns from injury.
This move would then move Melo to the bench where his game could improve as he would get more shots and Love would be returning to Oregon, where he grew up.
DeMar DeRozan To The Orlando Magic
San Antonio Spurs Get: Aaron Gordon
Orlando Magic Get: DeMar DeRozan
The Orlando Magic have dealt with mediocrity for a long time. After making the playoffs for the first time since the 2011-12 season, they opted to go all-in rather than focusing on youth as they resigned Nikola Vucevic and Terrence Ross as well as signing Al-Farouq Aminu. The Magic have been putrid on offense this season and it doesn't look like it will get better.
DeRozan would be a last-ditch effort to restore this offense and he should do wonders on this team. DeMar is a pure bucket-getter and would give this team instant offense. Adding a 20-point per game scorer would do wonders for this team and he should find better success on the Magic than the Spurs as the Magic have more shooting in their starting lineup with Evan Fournier and Nikola Vucevic.