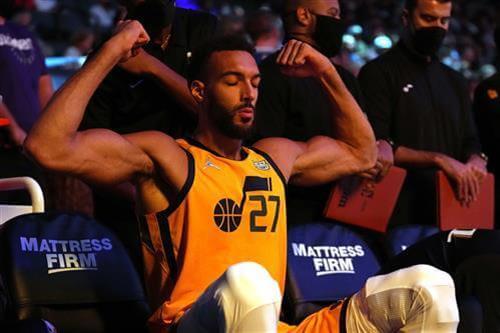 Blockbuster NBA trades have played a major part in the league over the past several years. From Kyrie Irving and James Harden to Russell Westbrook, some of the NBA's most-recognizable faces have been dealt recently.
We can expect this to continue during the Summer of 2022 with free agents angling for sign-and-trades and other stars potentially set to be moved. Below is a look at six blockbuster NBA trades we could see this summer.
Jalen Brunson sign-and-trade to the New York Knicks
New York Knicks get: Jalen Brunson
Dallas Mavericks get: Derrick Rose, Alec Burks, 2023 1st-round pick
Recent reports suggest that Brunson to the Big Apple is almost a foregone conclusion. Specifically, the star young point guard is looking at something to the tune of $100 million over four seasons.
Jalen Brunson stats (2021-22): 16.3 PPG, 3.9 RPG, 4.8 APG, 50% shooting, 37% 3-point
As you can see, the 25-year-old Brunson is coming off a tremendous campaign for Dallas. He'd fit right in with the Knicks, teaming up with R.J. Barrett to form what would be a great backcourt.
The only question here is whether New York will look to sign Brunson outright by creating more cap room after it dealt Kemba Walker during the 2022 NBA Draft. Instead of going in that direction, we're predicting the Knicks work out a sign-and-trade to help Dallas get something back. In return, the Knicks continue to boast enough cap room to make another move.
From the Mavericks' perspective, acquiring a 2023 first-round pick from New York would be the headliner. Dallas also gets two rotational pieces to build up more backcourt depth after earning a surprise trip to the Western Conference Finals last season.
Malcolm Brogdon heads to the Big Easy
New Orleans Pelicans get: Malcolm Brogdon
Indiana Pacers get: Devonte' Graham, Larry Nance Jr., 2 1st-round picks
Following a surprise playoff run, the Pelicans look to turn the corner and become legit contenders next season. A lot of that will depend on the health of Zion Williamson. There's also a need at point guard even after New Orleans selected Dyson Daniels in the top-10 of the 2022 NBA Draft.
Simply put, Graham didn't cut it last season next to C.J. McCollum after the latter was acquired in one of the biggest in-season NBA trades of the 2021-22 campaign. In short, Brogdon would be a massive upgrade over Graham. It's not close.
As for Indiana, it has youngsters Chris Duarte and Tyrese Haliburton set to handle starting guard duties moving forward. The Pacers also selected wing Bennedict Mathurin in last week's NBA Draft. Brogdon is likely the odd-man out.
In this scenario, Indiana adds two future first-round picks with lottery protections. It also picks up a valuable player in Larry Nance Jr. who could be flipped for other assets as the Pacers retool with their now-young roster.