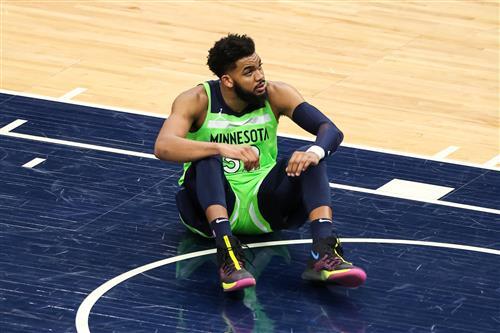 It would not be a major surprise if we saw some big NBA trades during the annual draft this coming summer. Some teams picking within the lottery are going to look to add proven pieces. That includes the Golden State Warriors with two likely lotter selections.
The Boston Celtics changed things up early in their offseason after yet another disappointing campaign. Will new front office head Brad Stevens go away from the MO that defined Danny Ainge's career in Beantown?
Below, we look at six blockbuster NBA trade scenarios that would make a ton of sense during the 2021 draft.
Cleveland Cavaliers trade Collin Sexton to the Boston Celtics
Celtics get: Collin Sexton
Cavaliers get: 16th pick, Robert Williams, Carsen Edwards
Rumors out of Cleveland continue to suggest that the Cavaliers will trade Sexton during the summer. Despite averaging 24.3 points on an efficient 48% shooting last season and still being only 22 years old, these rumors include a rift with other Cavaliers teammates. While it would be foolish for the rebuilding team to move off its star guard, that could be in the cards.
Enter into the equation a Celtics team that promises to be active during the NBA offseason after front office head Danny Ainge re-signed and former head coach Brad Stevens took over that role. Whether Boston would view Sexton as a traditional point guard or an off-ball version, he would be a great fit. The Celtics are said to be looking to trade both Kemba Walker and Marcus Smart this summer. Adding Sexton to the mix to go with Jaylen Brown and Jayson Tatum could be their best play.
Detroit Pistons trade Jerami Grant to the Washington Wizards
Wizards get: Jerami Grant
Pistons get: Davis Bertans, Anthony Gill, 15th pick
Grant, 27, was absolutely phenomenal in his first season with the Pistons after being acquired in a sign-and-trade during the 2020 NBA offseason. The three-and-D wing averaged 22.3 points and 4.6 rebounds on 35% shooting from the field. With Detroit in obvious rebuild mode, rumors suggest that it could move him for other parts.
That's where the Wizards come into play. They must upgrade a decent roster if the organization is to retain star guard Bradley Beal long-term. A trip to the playoffs this past season was a start. But it's not enough. By moving off the underperforming Bertans for a great two-way player, Washington would be showing Beal and Russell Westbrook that it's in it to win it. Trading a mid first-round pick to make it happen would be seen as a win.