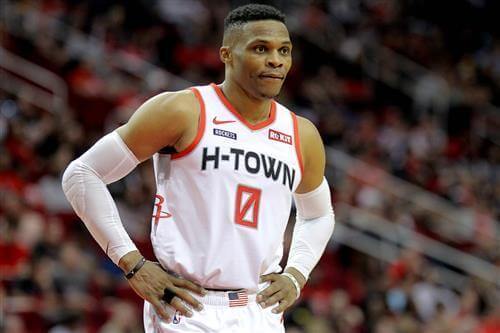 LeBron James, Anthony Davis, and the Los Angeles Lakers have captured the NBA title in 2020. Marking the 17th NBA Championship by the Los Angeles Lakers franchise, this was a great year for Lakers Nation. It was also a great year for LeBron James, who overcame the adversity of off-court distractions and nation police brutality to capture his 4th Finals MVP.
In many ways, the Lakers were expected to win the NBA title when teams like the Milwaukee Bucks and Los Angeles Clippers shockingly crashed out of the Playoffs. But LeBron and company got it done, marking a great year for Los Angeles sports. But the Lakers are not done yet. In fact, they might be in a prime position to win back to back titles if they can make a move for a third All-Star.
Considering how teams like the Bucks, Clippers, and Heat are returning with renewed energy next season; the Lakers should not settle for this current roster. By offering the likes of Kyle Kuzma, Danny Green, Kentavious Caldwell-Pope, Alex Caruso, Avery Bradley, and Quinn Cook the Lakers are primed for a massive trade deal in the summer.
Here are the 5 players that the Lakers can acquire to capture back to back NBA titles.
5. Zach LaVine
A career year for Zach LaVine has a lot of teams on alert. He is a big-time player because he has shown the ability to lead his team in scoring spectacularly, using athleticism and offensive prowess to his advantage. LaVine is a knockdown shooter from deep, can attack the rim with reckless abandon, and is a fan favorite dunker.
His style of play suits Los Angeles greatly, and he will be a very valuable piece to the Lakers if they can acquire him. Kyle Kuzma has not been the third option the Lakers expected, and veteran Rajon Rondo has actually been that guy in the Playoffs. Kuzma is a good piece for Chicago to build around because he isn't fit for the Lakers right now while LaVine's scoring will certainly help the Lakers repeat next year.
4. C.J. McCollum
McCollum is known as the high-scoring sidekick to Damian Lillard but he should be known for more than that. The man is a professional scorer and one of the most consistent offensive players in the league. With C.J, you know you are getting 20 points at the minimum every night. The Lakers obviously have Anthony Davis and LeBron James on offense, but McCollum adds a third piece that puts the Lakers ahead of the pack for sure.