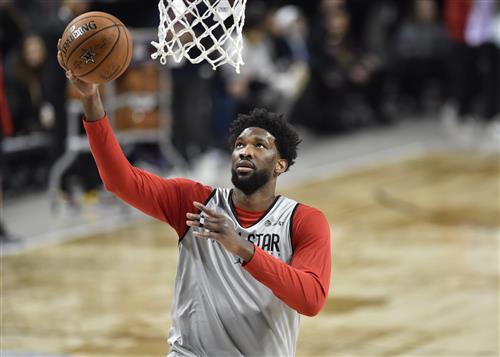 We've seen the frustration on his face. We've heard the Philadelphia 76ers fans boo him. We've watched the team struggle as a whole at times this season.
Things are not going too swimmingly for All-Star center Joel Embiid and his Sixers right now. It has led to speculation that one of the game's most-skilled big men could be traded during the summer.
If so, I figured it made sense to give an early look at five realistic Embiid trade scenarios for the summer should a deal become imminent.
Embiid to the Pacers for Malcolm Brogdon, Myles Turner and multiple first-round picks
This deal would include Philadelphia ridding itself of Al Horford's bloated contract while taking on the likes of T.J. Warren and Aaron Holliday as both bench options and salary fillers.
It's a great move for Philadelphia in that depth and three-point shooting has been an issue. Brogdon is averaging 16.6 points and 7.3 assists. He'd be a perfect fit to take some of the ball-handling duties from Ben Simmons. In turn, the Sixers get a youthful big, Myles Turner, that has fallen out of favor in Indiana and a potentially lethal sixth-man in that of T.J. Warren out on the wing.
From Indiana's perspective, it's all about winning now. All-Stars Domantas Sabonis and Victor Oladipo are two nice pieces. But imagine them teaming up with Embiid. We'd be talking a legit NBA title contender in 2020-21.