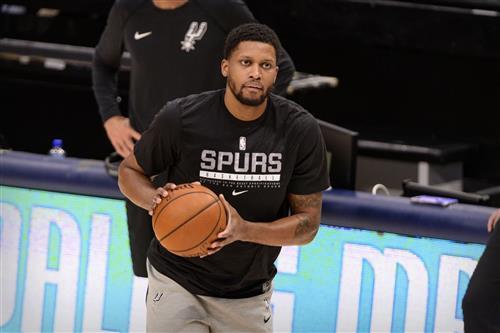 The Los Angeles Lakers are most likely going to undergo an offseason of change. While there might not be some blockbuster deals on the table just yet, the Lakers are always looking to improve their roster to successfully contend the following season. As long as LeBron James is on the roster, the Lakers must go all-in every season.
The players most likely to leave the Lakers include Andre Drummond, Dennis Schroder, Montrezl Harrell, and probably Alex Caruso which leaves holes in the team. Each one of these players will either receive better offers from other teams or gain chances to play more minutes. For the Lakers, acquiring the best role players to surround James and Davis is the key goal. Here are the 5 players the Lakers should acquire this offseason.
5. Dwight Howard
Season Statistics: 7.0 PPG, 8.4 RPG, 0.9 APG, 0.4 SPG, 0.9 BPG
Dwight Howard played a backup role for Joel Embiid in Philadelphia this season, averaging solid numbers in only 17.3 MPG. Howard can still run the floor and roll to the rim, which will always make him an attractive option at center for the Los Angeles Lakers.
Of course, Dwight Howard was one of the keys for the Lakers in winning the NBA championship last year. Howard put up 7.5 PPG and 7.3 RPG last season, so there is no doubt that the center can start next to Anthony Davis or play valuable minutes as a defensive stopper in the post. Expect Howard to be signed to a veteran's minimum contract this offseason.
4. Paul Millsap
Season Statistics: 9.0 PPG, 4.7 RPG, 1.8 APG, 0.9 SPG, 0.6 BPG
Paul Millsap was a former 4-time All-Star for the Atlanta Hawks who could do damage from the inside and the perimeter. Millsap isn't the same player as he was in 2017, but he is still an effective stretch option as a power forward. With the Nuggets this year, Millsap shot 34.3% from deep.