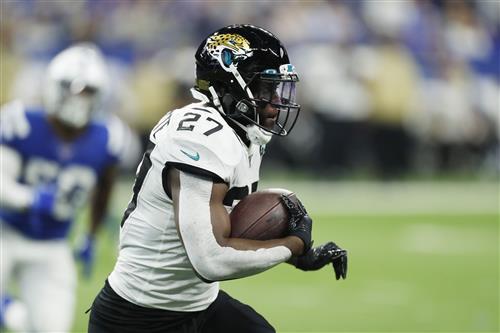 The Leonard Fournette era is over in Jacksonville, as the Jaguars cut the former first round running back earlier this morning. The move wasn't a total shock as the team was trying to trade him for most of the offseason. The Jaguars are going through a total rebuild and Fournette joins a growing list of former first round picks that the team is getting rid of.
While the RB position is certainly devalued a bit in today's NFL, Fournette still rushed for over 1,000 yards last season, though he only scored three TDs. Still, that's good production and it would be crazy to think that some team wouldn't take a chance on him going into this 2020 season. With the season set to begin in under two weeks, here are five teams that should absolutely look into signing Fournette for the rest of the season.
Seattle Seahawks
Seattle is the first team that comes to mind because currently consists of Chris Carson, Rashaad Penny, and Carlos Hyde. When healthy, Carson and Penny aren't a terrible duo, but injuries have been a concern the past few years. There's not only a need for Fournette in the RB room, but this is a run-heavy system that would fit into Fournette's strengths as a player. Seattle has already made a splash move this summer in trading for Jamal Adams, so maybe they have another move up their sleeve here.
Pittsburgh Steelers
Leonard Fournette just seems like a Steelers running back. Big, physical, and not afraid of contact, which is perfect for the AFC North. While the Steelers have a pretty crowded RB room, Fournette might just be the type of talent to take a flier on going into the season. There's no telling how many years of football Big Ben has left, so might as well go all in right now.