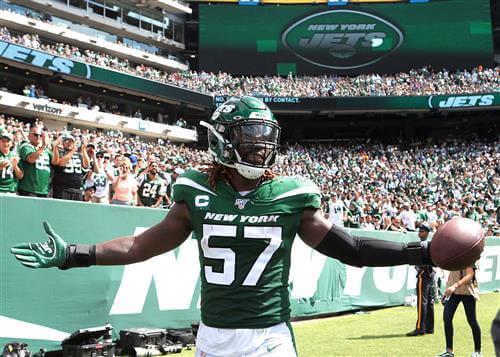 The 2021 NFL Draft is just a few weeks away. While most of the talk has surrounded what could be an historical class at quarterback, trades have also been the name of the game.
The San Francisco 49ers moving up to three changed the entire landscape of the annual event. Meanwhile, the Carolina Panthers making a move for Sam Darnold also impacted things.
We can expect multiple player trades during the NFL Draft, as well. From a former Defensive Player of the Year to a quarterback attempting to rebound from a down 2020 season, here's a look at five players likely to be traded during the 2021 NFL Draft.
Teddy Bridgewater, quarterback, Carolina Panthers
The acquisition of Sam Darnold in a blockbuster trade with the New York Jets changes the dynamics here in a big way. Carolina has now given Teddy Bridgewater permission to seek a trade and he's willing to help facilitate a move from the team after one substandard season.
The expectation is that Bridgewater, 28, will land on a team that values a high-end backup quarterback after he threw just 15 touchdowns against 11 interceptions in 2020. While the quarterback's contract is not ideal, a restructure would entice multiple teams. Expect Bridgewater to be moved during Day 3 of the 2021 NFL Draft for a late-round pick.