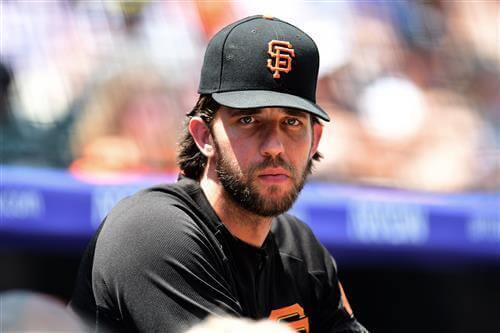 Trade season is upon us in the MLB, and with it brings the dream scenarios that every fan throws around. Wanting to get the best players while at the same time not giving up any talent in return, the trade deadline brings out the best of front offices all across the league, as franchises look to make moves to set themselves up to succeed and make the playoffs.
Blockbuster trades seem to be the most pandered-around transactions in all of the professional sports, but more often than not these are also the same deals that do not get done. With hopes that 2019 marks a changing of the guard in this area, here are five blockbuster deals that would turn the game of baseball absolutely on its head.
Braves help Detroit become World Series champs… in 2023
Braves acquire: SP Matthew Boyd, OF/3B Nicholas Castellanos
Tigers acquire: OF Austin Riley, RHP Kyle Wright, LHP Kolby Allard, 3B C.J. Alexander, PTBNL, international slot money
Whew.
Coming out of the gates super hard, the Atlanta Braves and the Detroit Tigers link up for what would easily equate to being a blockbuster deal. With the type of superstar farm system that the Braves have developed, they have plenty of weapons to shell out if looking for a top option, which, surprisingly enough, the Tigers own two of.
Both Matthew Boyd and Nicholas Castellanos have been semi-hot names running through the MLB rumor mill, as Boyd constitutes a really good young pitcher who is controllable for a lot of years and Castellanos is the plug-and-play slugger who plays multiple positions and gives you solid defense in the field.
For this deal to work, the Braves have to open up a slot in their outfield, and rookie starlet Austin Riley looks to be the odd man out, as both Ronald Acuna Jr. and Nick Markakis are not going anywhere. Riley, as it looks, is not the headliner of the deal but is the most MLB-ready prospect, currently biding his time as the Braves' starting left fielder.
For Detroit, their rebuild would be expedited with this deal, as Castellanos is at the end of his deal and will not be returning to the struggling Tigers, while Boyd looks to be their ace of the future. However, if Boyd can fetch a prospect package that looks like something above, then the Tigers would have to be inclined to move the young starter if it meant shoring up other aspects of their team.
Phillies decided to back up the Brinks trucks for their salary sheet
Phillies acquire: SP Zach Greinke, OF Adam Jones
Diamondbacks acquire: SP JoJo Romero, C Rafael Marchan, LHP Manuel Silva
Running out of prospects to give up, the Philadelphia Phillies have put themselves in a hard spot, falling way behind the first-place Braves and even behind the surging Washington Nationals. Fully committed to competing this season, their rumored interest in Zach Greinke comes true, but for a bit of a price.
Currently the only player on the Diamondbacks roster that is owed over $10 million this season, Greinke's production has been stellar, as the 35-year-old starter continues to hone his craft. But pitching in the desert can take its toll, but so can playing in front of Phillies fans too.
Greinke is a solid option to plug into the starting rotation for the Phillies, pairing him with Aaron Nola and Jake Arrieta, which would probably move newly-signed starter Drew Smyly or Vince Velasquez to the bullpen for long relief.