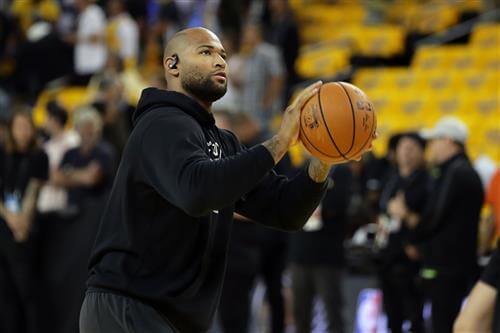 DeMarcus Cousins can't catch a break.
The Los Angeles Lakers center reportedly suffered a torn ACL, and it's safe to say he's done for the 2019-20 NBA season. As title contenders, the Lakers have to continue looking ahead and find a replacement for Boogie ASAP.
Cousins' offensive repertoire isn't easy to find on the market, but the following bigs should be considered to fill the minutes that Cousins was meant to play.
5. Greg Monroe
Monroe is a prime example of a player whose style doesn't fit today's standards, making him the perfect reclamation project for a LeBron-led team. James is known for making his teammates better, and can pick spots in the offense for Moose to work. Next season will be Monroe's 10th if he can find a spot on an NBA roster, but he may have to show extended range on his jumper in order to do so.
4. Amir Johnson
Johnson has slowly declined over the past several years, shooting a career-worst 50.1% from the field with the Sixers last season. Johnson isn't the most reliable 3-point shooter (at 33% for his career), but can see a spike in that department with spacing courtesy of LeBron and AD. Johnson has carved out a place in the league as a stretch big, holding onto a roster spot every year since 2005.
3. Nene
Nene is in the twilight of his career, but can still provide offensive spurts when needed.