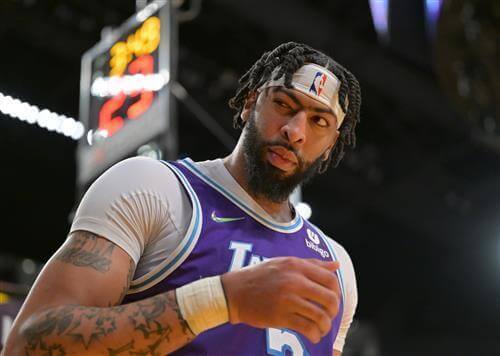 If you write about the NBA for a living, chances are you've typed some version of the following sentence before: The Los Angeles Lakers had a horribly disappointing 2021-22 season.
Russell Westbrook's fit alongside LeBron James was always questionable. It turned out to be a worst-case scenario. Anthony Davis' season compounded issues.
Davis was scarcely available, and even when he was, his 18.6% accuracy from three-point range hardly spaced the floor for Westbrook.
Expect big changes in Tinsel Town this summer. In all likelihood, the team will work overtime to find a new home for Westbrook.
The Lakers may have to surrender value in order to do so. On the other hand, they might actually be able to receive value for Anthony Davis.
If that's a temptation this front office decides to give way to, here are three trade ideas that send Anthony Davis to the New York Knicks.
Los Angeles Lakers Receive: F Julius Randle, G Derrick Rose, 2023 First-Round Pick (DAL)
New York Knicks Receive: F/C Anthony Davis
This feels like the simplest route to land Anthony Davis in New York. It might be the best one for both sides.