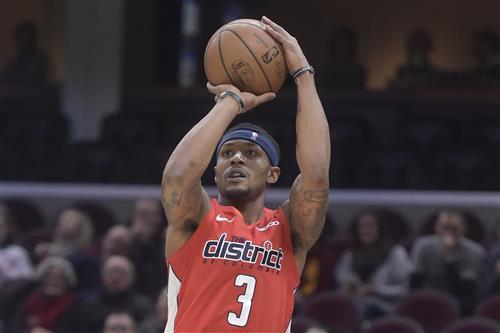 The Washington Wizards will apparently start the season with both John Wall and Bradley Beal suiting up in the Wizards jerseys. After all, they are both All-Star talents with tremendous offensive upside and have experience playing with each other. But they shouldn't fool themselves, Wall probably wants out and so should Beal. The Wizards have not been a competitive team for a few years now and even with a fully healthy squad, they underperformed. Beal and Wall don't get along as they should, which doesn't bode well for the Wizards' future.
Bradley Beal is a great player who averaged 30.5 PPG last season, and one of the most dynamic offensive players in the game today. The Wizards will want to hold onto him for dear life, but there are some offers around the league that they simply cannot say no to. Bradley Beal is a great player who can yield an excellent return for the Wizards, and they should act now to prevent him from walking away for nothing.
Here are the 3 offers the Washington Wizards simply cannot refuse.
3. Boston Celtics
Trade Package: Marcus Smart, Jaylen Brown for Bradley Beal
The Boston Celtics need another All-Star to close the gap between them and the best teams in the league. The Los Angeles Lakers have improved dramatically, the Miami Heat have two bonafide All-Stars, and the Milwaukee Bucks are coming back with the MVP Giannis Antetokounmpo. The Celtics are a very good team, but nobody expected them to be a challenger with the same squad they have now.