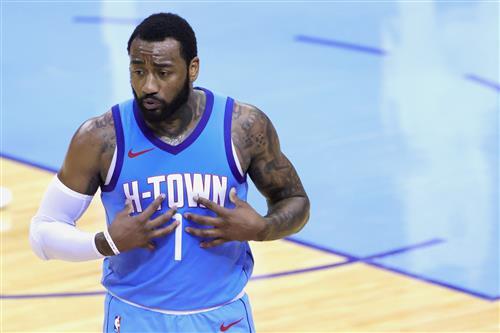 This past offseason has been extremely chaotic for the Philadelphia 76ers and they are definitely happy that the 2021-22 NBA season is finally here, but with the new season comes continued drama within their organization.
Ben Simmons trade talks went on all offseason long, as the 3x All-Star no longer wants to be a part of the 76ers organization, but the team was unable to trade him this offseason.
As a result, Simmons reported to the team last week unexpectedly and all seemed well between the two sides, but then he began practicing and it became very apparent that Simmons was not done with the dramatics yet.
When asked to participate in certain drills on Tuesday, the All-Star point guard refused and as a result, he was kicked out of practice and later suspended by the team for a game.
The toxic environment this Simmons-76ers ordeal has caused within this organization is starting to affect other players on this team, as their focus seems to be on Ben Simmons rather than the new season at hand.
Eventually, the Philadelphia 76ers are going to have to trade Simmons, but the problem that remains is the value they can get back for him.
Daryl Morey and the 76ers' front-office want championship-level assets in return for Simmons in any trade scenario, but no team in the league has been willing to offer these kinds of players to them. With their season beginning and the drama continuing to boil over for this organization, the 76ers are running out of time to make a decision.
Maybe they will hold onto him until the trade deadline or maybe they will trade him during the first month of the 2021-22 season, but at some point, Ben Simmons is going to be one the move.
The 76ers may want an All-Star like Damian Lillard or Bradley Beal in return for him, but let's take a look at three realistic trade targets for the Philadelphia 76ers to consider in a trade involving their 7-foot All-Star.
John Wall – Houston Rockets
From the start of the 2013-14 season to midway through the 2017-18 NBA season, John Wall was one of the best point guards in the entire NBA and had made five straight All-Star appearances.
In this five-season time span, Wall averaged 19.9 points, 4.4 rebounds, 9.9 assists, 1.8 steals and shot 43.6% from the floor. Add in his insane athletic abilities, the former Kentucky standout was virtually impossible to stop once he got going, but then injuries began to haunt him.
Since said injuries, Wall has not been the same player, but he did look pretty good when he was out there on the court for the Houston Rockets last season. His athleticism is still there and John Wall can still be a productive point guard, which is why the Philadelphia 76ers could wind up considering him as a replacement for Ben Simmons in the short term.