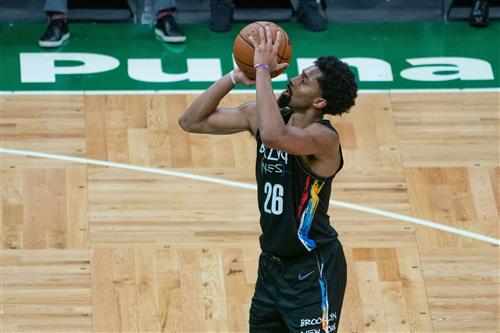 The Miami Heat is no longer just talking about making a trade for Brooklyn Nets's Spencer Dinwiddie, they've already made a significant offer to obtain the guard, according to the latest report.
On March 23, Yahoo! Sports' Vincent Goodwill revealed that in exchange for Dinwiddie and a second-round pick, Miami offered Brooklyn the following three players: Moe Harkless, Avery Bradley, and Kendrick Nunn.
While Dinwiddie has a player option in his contract once the season ends, there's a chance the Nets keep the 27-year-old guard and deal him over over the summer with a sign-and-trade.