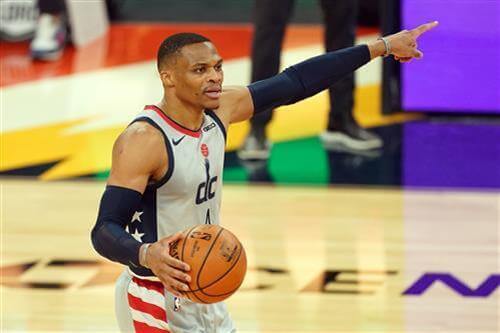 After a disappointing 2020-21 NBA season, the Boston Celtics underwent an overhaul in their front office and coaching staff. Brad Stevens moved into the front office, replacing Danny Ainge and Ime Udoka is taking over on the sidelines. After that, it was time to get to work on the roster.
Kemba Walker was the first piece to be moved but us unlikely to be the last. With how the Walker trade was built, with Al Horford coming back to Beantown, the team is looking to cut costs.
When you have two All-Stars in Jaylen Brown and Jayson Tatum, the team should be looking to upgrade the roster around them.
Accomplishing both will be difficult, but they will certainly try. Boston has some pieces that other teams would find attractive, as they have young, intriguing players in Romeo Langford, Payton Pritchard, Aaron Nesmith and Robert Williams III.
While fans are hopeful that the team can land a true difference-maker, such as Damian Lillard or Bradley Beal, they may be better off aiming a little lower and rounding out their roster instead of depleting all of their depth and assets.
Which players could they have their eyes on in that scenario? Here are three intriguing trade targets for the Boston Celtics this offseason.
Russell Westbrook
The Washington Wizards have a potential franchise-altering offseason approaching. If Bradley Beal does not commit to the team for the future, they will have to consider moving both him and Russell Westbrook. If it comes to that, Boston should be involved for both, with Westbrook being the intriguing addition.
Boston has the salary to make a deal work if they include Al Horford and Marcus Smart. They could add in a first-round pick for the Wizards taking on Horford and include one or two of their younger players as well to round out the deal.
Boston would then have a strong trio of Westbrook, Jaylen Brown and Jayson Tatum for teams to combat. While some of his athleticism has dissipated, Westbrook has shown that he can still get it done on the court.
Westbrook averaged a triple-double for the fourth time in his career, scoring 22.2 points per game with 11.7 assists and 11.5 rebounds.