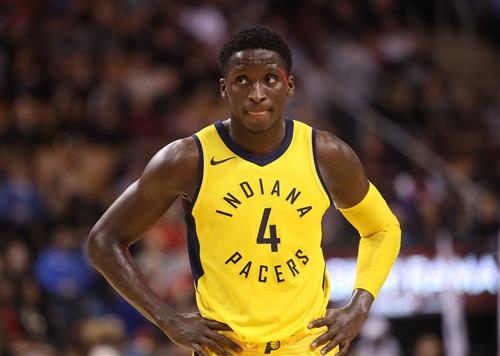 The Houston Rockets made the first blockbuster trade in the 2021 season, trading James Harden to the Brooklyn Nets. One of the fallouts from this move is the Victor Oladipo trade, as the former Indiana Pacers star landed in Houston. More on that in a second, though.
Harden, an NBA superstar, was quite the storyline in Houston this season. After requesting a trade, Harden seemed to throw in the towel in 2021. It looked like Harden had gained a significant amount of weight in the offseason, and had some off-court issues in the Houston strip clubs.
Even former teammate, Demarcus Cousins, had something to say about Harden's presence on the Rockets.
After shaking things up, the Rockets received quite a big haul for their bearded superstar, including significant draft capital and former all-star, Victor Oladipo.
After landing in Houston, Oladipo may be looking to move on already. Oladipo has expressed his interest in joining the Miami Heat, so South Beach may be his new home, but in the NBA, players don't have the ultimate stay in where they land.
Here are three possible trades for the Rockets and Victor Oladipo:
#1. Rockets trade with Mavericks
Rockets trade away: Victor Oladipo, PJ Tucker
Rockets receive: Tim Hardaway Jr, Josh Green, Boban Marjanovic, 2024 1st round-pick
The Rockets make an excellent deal here and move Oladipo and Tucker for some expiring contracts, a young talent, and a first round-pick.
At this point, the Rockets are likely going to be entering rebuild mode, so young talent and draft capital is what they're looking for when unloading players.
Josh Green is a promising prospect with good basketball sense and ridiculous athleticism. Tim Hardaway and Boban will both be nice rotational pieces for the year before their contract expires and they hit the open market.